---
Alcohol Treatment
Brattleboro Retreat
(802)258-3700, www.brattlebororetreat.org. Welcome to the Brattleboro Retreat. Here you'll find expert caregivers with the skills and compassion to help you or a loved one find the strength to make positive life changes. That's been our mission since 1834, and that's our ongoing promise to you. Whether you're suffering from an addiction problem, a mental illness, or both, our approach to care considers the whole person, and the traumas that may have shaped your life. Call us at 1-800-RETREAT. Let your journey to better health start right now.
Antiques
Colonial Trading Co.
102 Tremont Street, Boston, MA, www.colonialtradingco.com, lou@colonialtradingco.com, 617.695.1652
2 blocks from the GLBT Pride Rally & City Hall, Conveniently Located 1/2 block from Park Street T, A beautiul antique storefront in the heart of Boston, Colonial Trading Company is your resource for expert, friendly professionals dedicated to your needs. Call, click or come on in we may help you with everything from diversifying your invesment needs to finding the perfect engagement ring.
Auto Dealers
Shearer Audi South Burlington
1325 Shelburne Rd., S. Burlington, VT 05403, (802) 861-3447, www.audisouthburlington.com.

Audi South Burlington. Part of the Shearer Automotive family of dealerships with over 80 years of customer satisfaction. As the largest Audi dealer in Vermont our volume sales allow us to sell for less. If you want to pay more, that's your business. If you want to pay less, that's our business.
Ford of Brattleboro
1147 Putney Road Brattleboro, VT 05301 (877) 850-0323 (802) 258-2400
Online at www.vtford.com
Bars / Clubs
Lift NIGHTCLUB AND LOUNGE 165 Church St Burlington, VT (802) 660-2088
Catering
Sharon Myers Fine Catering
744 Meadowbrook Rd., Brattleboro, VT, (802) 254-2480, srmcater@comcast.net, www.sharonmyers.com. If you're looking for a caterer to provide exceptional food for your next event, we hope you'll take a few minutes to look at what we have to offer. Sharon Myers is renowned for mouthwatering food exquisitely presented. For a function, party or wedding done with taste and panache, call Sharon Myers. Among Sharon's specialties are breathtaking cakes for weddings, birthdays, anniversaries and other special events. Sharon's cakes demonstrate why cake decorating is truly an art.

Colleges/Universities
GODDARD COLLEGE
123 Pitkin Rd., Plainfield, Vermont 05667, toll free: 800-906-8312, www.goddard.edu. Progressive education for creative minds. Goddard specializes in low residency, adult education. Self-designed programs- BA, BFA, MA & MFA programs. New BFA in creative writing! Psychology- sexual orientation focus.

Counseling
Brattleboro Retreat
(802)258-3700, www.brattlebororetreat.org. Welcome to the Brattleboro Retreat. Here you'll find expert caregivers with the skills and compassion to help you or a loved one find the strength to make positive life changes. That's been our mission since 1834, and that's our ongoing promise to you. Whether you're suffering from an addiction problem, a mental illness, or both, our approach to care considers the whole person, and the traumas that may have shaped your life. Call us at 1-800-RETREAT. Let your journey to better health start right now.
Disc Jockey
Supersounds Entertainment INC.
802-899-2823, www.supersounds.com. SuperSounds entertainment has almost 30 years experience (more than double any other DJ service). We won't let you down on your special day. Contact owner Grant Allendorf to scheldue a concsultation or check out our website. #1 Disc Jockey in Vermont.
DJ Raffi Music & Lighting Productions
www.djraffi.com (617)923-9116
Complete personalized Music, Lighting, Decor & Planning services for the LGBT Community! Experienced, Professional, and great Fun! You and your guests will have an amazing time. We promise to respect all your wishes and won't conduct your reception like a "Game Show". NO cheesy chatter, We'll take the worry out of the element so you can enjoy your special day.
Florist
Village Florist
P.O.Box 785, Manchester, VT 05254, (802)362-4484, www.villagefloristvermont.com. Central Vermonts only openly gay florists. Vermont's legislature has just made sure life's grandest, celebration belongs to everyone, finally, the right to marry the one you love! Vermont Rocks!!!
---
Insurance
KW Insurance
Cambridge; 1361 Cambridge Street, Cambridge, MA 02139 (617) 492-4150, Dedham; 414 Washington Street, Dedham, MA 02026 (781)751-9080 www.KWInsurance.com Proudly serving the LGBT Community with Auto, Home, Renters, Condo and Business Insurance.
Jewelry
Timothy Grannis Studio


2 Howard St. A1, Burlington, VT 05401, (802) 660-2032, www.timothygrannis.com.
Timothy Grannis Studio is located on the corner of Pine and Howard Streets in the South End Arts District of Burlington, VT. We offer a complete collection of Timothy Grannis jewelry designs in precious metals and fine gemstones, custom wedding and commitment jewelry and original sculptural works in patinaed copper. We also provide jewelry design and fabrication, gemstone procurement and jewelry repair services. All pieces are handmade on site.The gallery is open to the public on Fridays and Saturdays 10-5 or by appointment (extended hours in the summer and holidays).
DF Walter
22 High St., 2nd Floor, Brattleboro, VT 05301, (802) 722-9620, info@dfwalter.com, www.dfwalter.com.
David Walter is a Vermont based designer, goldsmith and platinumsmith who has been producing exceptional pieces of jewelry for clients since 1982. David's primary focus is the design and production of one of a kind jewelry pieces on a commission basis. He also specializes in the modification and repurposing of estate jewelry, as well as restoration and repair.

Vermont Gem Lab
22 Church Street, Burlington, VT, 802.862.6600
info@vermontgemlab.comwww.vermontgemlab.com
At Vermont Gem Lab, we're known for our one-of-a-kind, custom engagement rings. Each piece is absolutely unique, designed especially for your loved one's lifestyle, and built to last a lifetime. We offer CAD (Computer Aided Design), wax carving, and hand fabrication. We typically use 100% recycled platinum and gold, GIA certified colored gemstones and ideal cut diamonds, though we've been know to step outside the box with rare and exotic materials such as meteorite, porcupine quills and fossilized bird bones.
We have a JA certified bench jeweler, GIA gemologist and professional appraiser on staff, and a state of the art laser welding system and full gemological laboratory on site. The Vermont Gem Lab is located in the heart of downtown Burlington, at 22 Church Street.
For a full portfolio, please visit us on the web at www.vermontgemlab.com
Landscape
David Bartsch Landscape Architecture LLC
617-482-1081, www.dbla-boston.com In collaboration with our clients, we develop unique settings that reflect individual lifestyles. Our purpose is to provide a range of services that complement those of a surveyor, engineer or building architect, for custom results that add meaning, value and a fresh originality. We design and build significant landscapes with your interests at heart.

Masonry
MK Masonry / Mark Kerrigan
(617)828-8504 e-mail: mkmasonry@gmail.com.
We work with Brick, Block, Stone, Stucco, Concrete Walkways, Walls, Steps, Patios, Chimney Work, Fireplace, Basement Waterproofing, French Drains, Sump Pumps, Ceramic Tile, Pressure Washing, Design, Rebuild, Repair, Snow Plowingand Repoint services. Bobcat and Small Excavator Available. References upon request. Fully insured
Mortgage
Family Financial Group, Inc
480 Hope St., Suite One, Providence, RI 02906
(866)301-2300 Fax (866)301-2301. www.familyfinancialgroup.com e-mail: famfingrp@aol.com NMLS 1826 Licensed in RI/MA/CT/NY/NJ/VT/NH RI Lic# 20021373 LB Purchasing a home? Own for less than you pay in rent. Minimal down payment. Less than perfect credit. Refinance your mortgage Rates are at historic lows. Family owned & operated.Reverse mortgages, Purchases, Debt Consol & Refinance.
Music Classical
"Over the rainbow" Festive sounds of Vermont and New Hampshire, festive sounds mailing address 72 center of town rd white river jet VT 05001 Steve Packer 802-295-5832 vcysaye3@yahoo.com Classical music for weddings, civil unions, and all celebrations and events. strings, winds, and harp.
Canine Capers
13 Rosemont Dr., Hinsdale, NH, (603) 256-8261, www.rosemontlabradors.com.
Offering a safe, friendly, clean, and welcoming environment for dogs to be, well,.....dogs! All canines are supervised so they all 'play fair' in the large fenced 'bark yards', and can choose whom they'd like to pal around with. Doggie visitors stay in my home overnight, and during the times that the weather isn't cooperating. Older dogs are welcome to sleep in the house all day if that's what they enjoy, and younger dogs get nap time so they don't get too cranky. We provide day-play, and overnight sleepovers for your canine, year 'round. Please feel free to call for more information and availability!
Plumbing
Direct plumbing and heating
(781)248-8330, All Calls Returned Promptly, 24 Hour Emergency Service Available, Complete Kitchen & Bath Remodeling, Commercial - Industrial - Residential, Frozen Pipe Thawing, Sewer & Drain Cleaning, Complete Air Conditioning & Heating Systems, Air Conditioning, Ventilation Central Air, Hot Water Heaters, Water Filter Systems, New Installations, Service Repair & Maintenance, Fire Sprinkler / Lawn Sprinkler, Fully Licensed & Insured, Free Estimates & All Work, Guaranteed, All General Contracting
Skiing / Snowboarding
Stowe Mountain Resort
5781 Mountain Road, Stowe, VT 05672, (802) 253-3433, Fax: (802) 253-3439, www.stowe.com
Winter Rendezvous Events happening at Stowe Mountain Resort:
-Discount Skiing, Snowboarding and Nordic Skiing offered daily January 18-22, 2012
Check out www.stowe.com for all Stowe Mountain Resort information and updates.
-Varla Jean Mermen performing at the new 420-seat Spruce Peak Performing Arts Center on Saturday January 21, 2012
Visit www.sprucepeakarts.org for more information about the center and to visit the programming guide.
-Pizza Social on Thursday January 19, 2012 at the Spruce Camp Baselodge
Tickets

East Coast Ticket
10 Milk St, Suite 427, Boston MA 02108, (617) 292-9944, Fax: (617) 292-7744, www.eastcoastticket.com. Buy and sell tickets to all events including: concerts, theatre, NASCAR, NHL, MLB, NBA, NCAA and more.
Veterinarians
VCA Animal Hospitals
(800) 822-7387, www.vcapets.com. Our doctors and staff are dedicated professionals who truly care about you and your pet. They provide quality care to meet all your needs. Call us today and discover why so many people trust their pets to VCA.1-800-822-7387.
Wedding Planner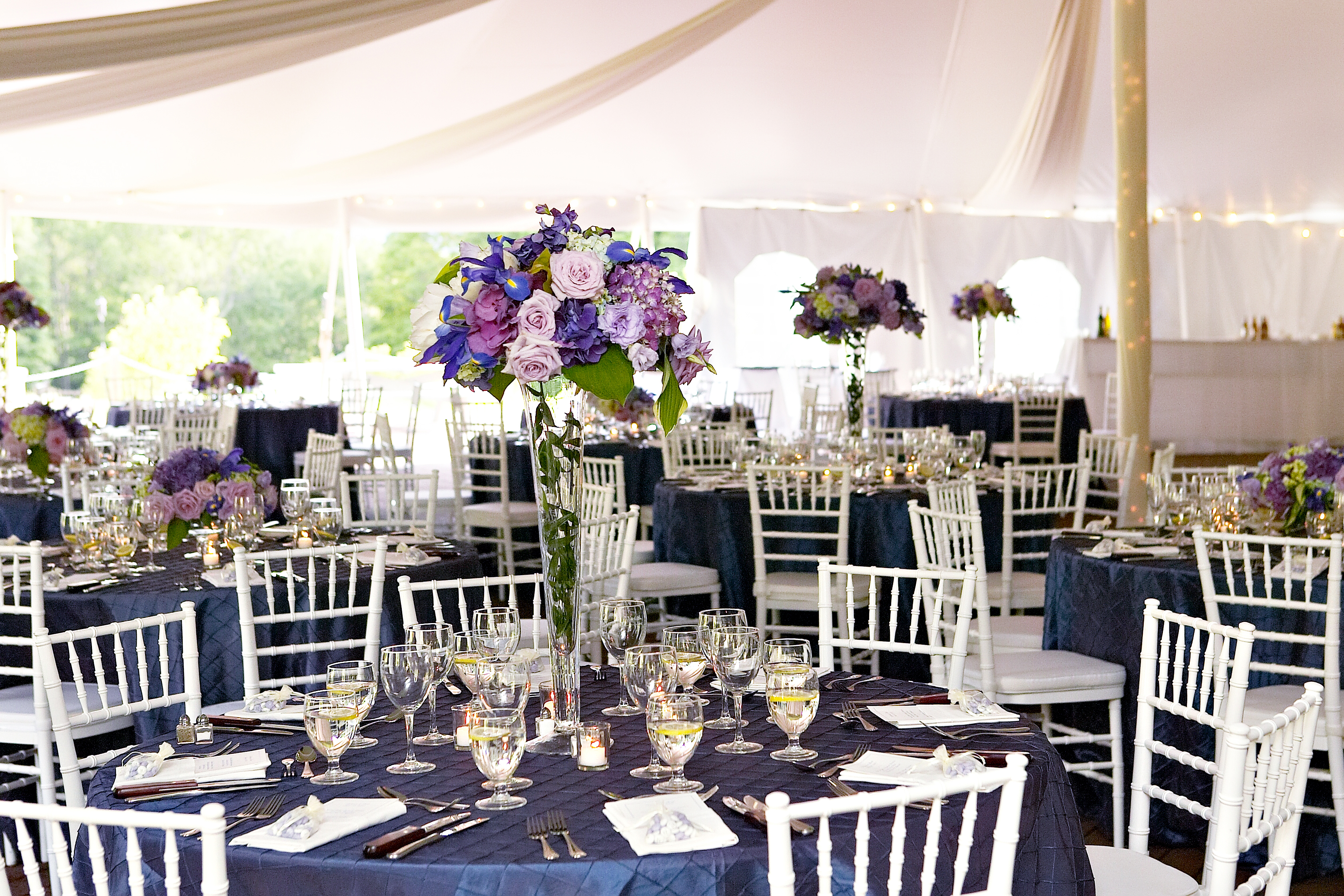 Janet Dunnington Destination Weddings
(802)375-6818,Cell:(802)236-6843, janet@janetdunnington.com, www.janetdunnington.com. Janet Dunnington Destination Weddings & Events is a full-service event planning, design and production company with over 20 years experience creating signature destination weddings for the sophisticated couples with discerning style in Vermont, New England and the Northeast. From design and production to event management and coordination, personalized service is the key to our success.We invite you to place your wedding day or prestigious event in the hands of Janet Dunnington Destination Weddings & Events-a team trusted around the world. "Our gift to you, is Peace of Mind."
Wedding Reception Facility

Echo Lake Inn
P.O. Box 154 Ludlow, VT 05149 (800)356-6844, (802)228-8602, www.echolakeinn.com. The ideal location to celebrate your wedding weekend in Vermont. This full service inn and resort, featured in both Gourmet and Bon Appetit magazines, offers accommodations for 100 and events up to 225. The warm, sophisticated hospitality and attention to every detail awaits you on your special day. The white steepled church just across the lane or the wishing well, nestled by the woods, makes an ideal location for your wedding ceremony. Experience the romance of Vermont's idyllic countryside and treat your guests to the most memorable wedding they will ever attend.